Cookbook VR Download
Walt's Comfort Food Recipes From Mel's Diner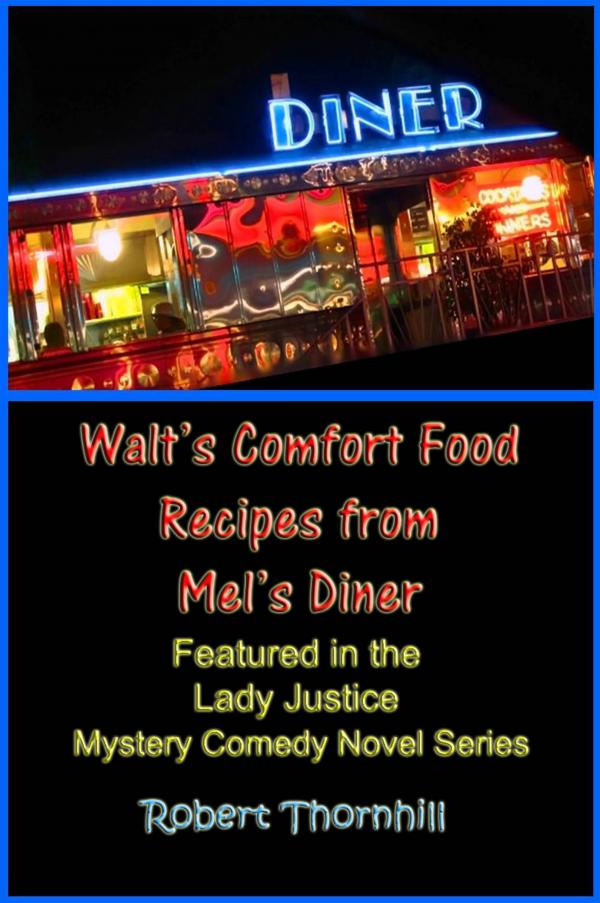 Walt Williams, the main character in the Lady Justice mystery/comedy series, loves to eat at Mel's Diner because Mel serves comfort food.
Check out some of Walt's favorite recipes in our goofy, tongue-in-cheek cookbook.
To receive your download, enter your email address into the box below, then check your email for the link to the free download.
ENJOY!