Goodreads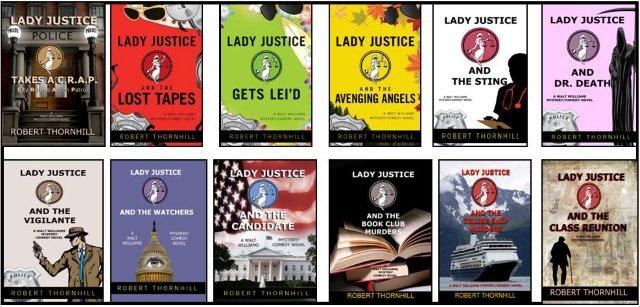 Welcome Goodreads friends!
Word of mouth is the best advertisment.
That is why I have created this special webpage exclusively for my Goodreads Friends.
As a new author, my goal is to get my books in as many hands as possible, so I am offering these exceptionally low prices to the Goodreads community in the hope that you will post reviews on Goodreads, Amazon and B&N.
The bookstore price for the Lady Justice novels is $12.99
I sell them on my website for $10.00
For you, they are available for only $8.00 each, or 3 for $18.00
** See Rainbow Road set below **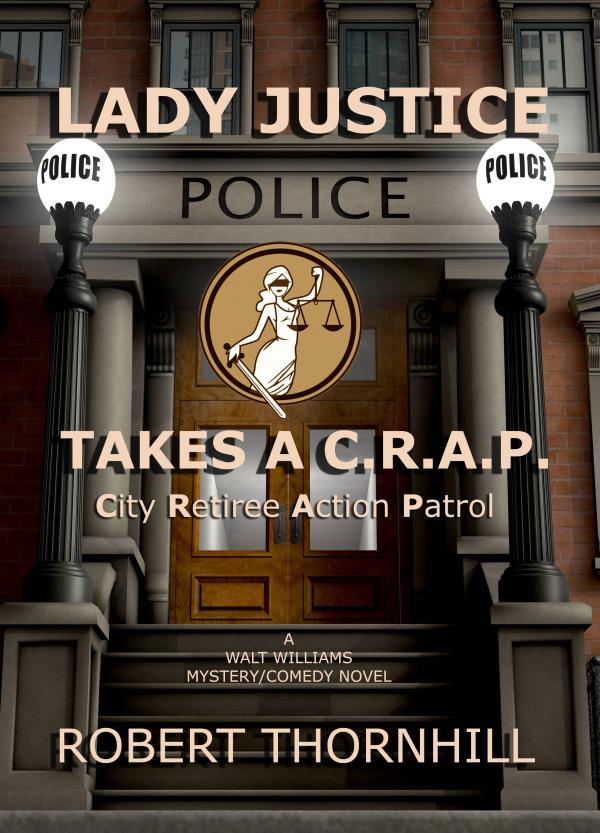 VOLUME #1
This is where it all started!
Follow Walt Williams in his incredible journey from retired realtor to cop and head of the
City Retiree Action Patrol.
Laugh out loud as Walt and his band of scrappy seniors take on the 'Realtor Rapist' and the Russian mob.
$8.00 plus postage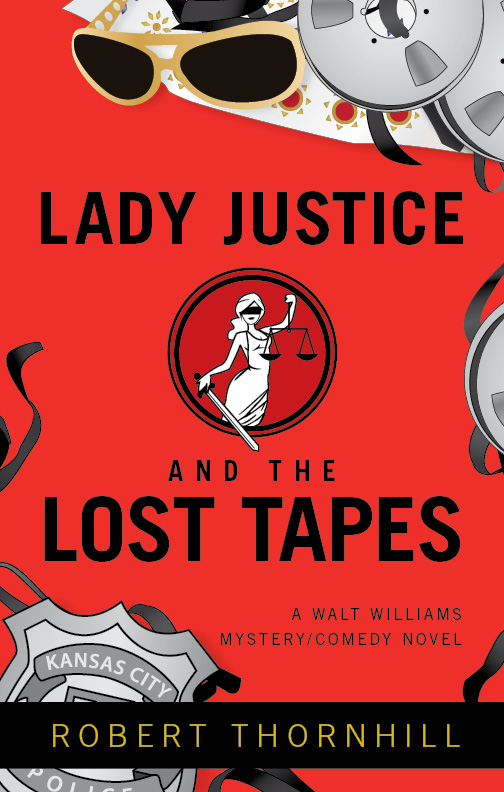 VOLUME #2
In this side-splitting sequel, Walt and his band of senior misfits are back to continue their battle against the forces of evil.
When an entire Kansas City neighborhood is terrorized by the mob, Walt has to go undercover at a tranny bar to help solve the case.
Later, the amazing discovery of a previously unknown recording session by a deceased rock'n'roll idol stuns the music industry, but what should have been a joyous occasion soon turns dark as lives are threatened.
$8.00 plus postage
VOLUME #3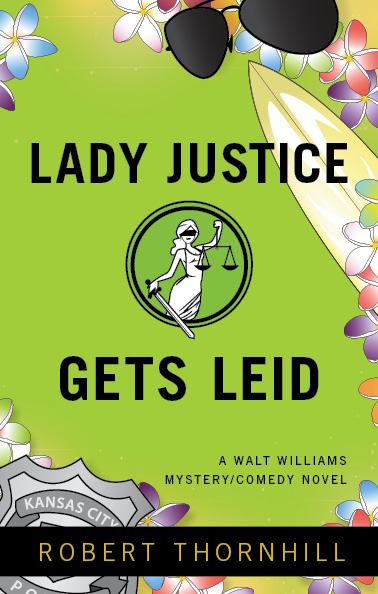 Follow Walt and Maggie to the beautiful Hawaiian Islands for more adventure, mystery and laughs.
Hawaii seemed like the perfect place for Walt and Maggie to be married, but in Lady Justice Gets Leid, ancient artifacts, political zealots and a tiny lizard drag the honeymooners from their posh hotel into the steamy rain forest and an icy cave inside a dormant volcano.
What turns up from Walt's past that turns everything upside down?
Can love survive the challenges of age, the wrath of the ancient gods and a past that neither of them suspected? Only Lady Justice knows for sure
$8.00 plus postage
Lady Justice Combo #1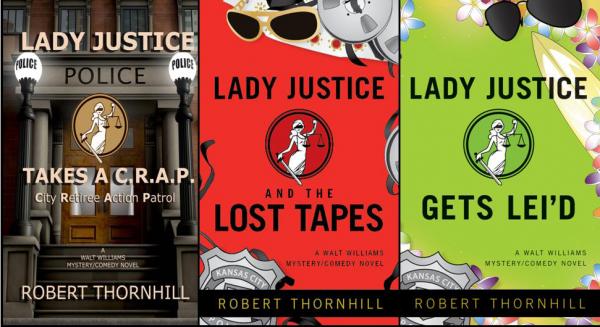 ALL 3 FOR $18.00 plus shipping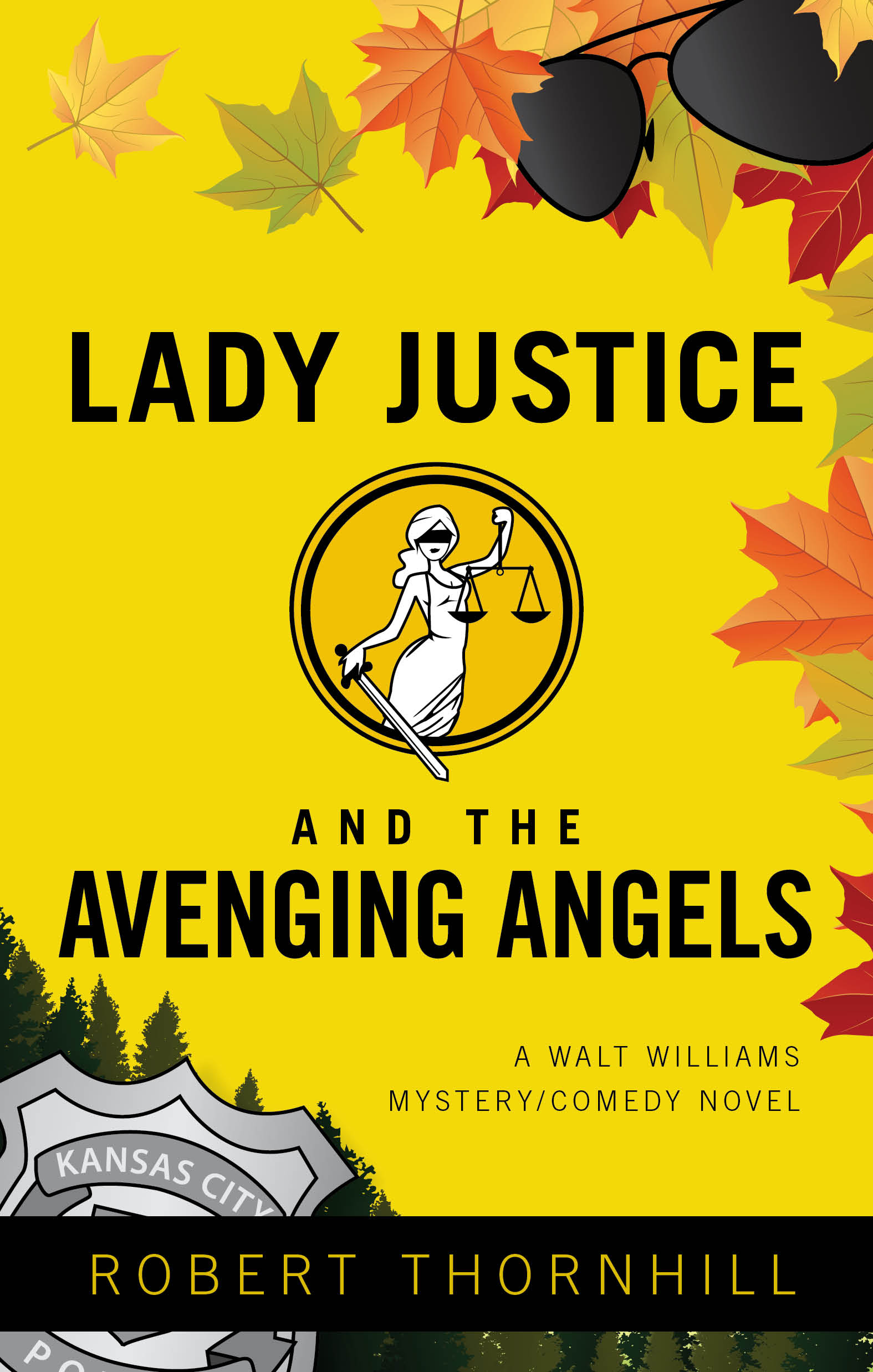 Volume #4
Lady Justice And The Avenging Angels
Walt gets caught up in a religious war and he must rely on his skill and experience of sixty-eight years to battle the fire and brimstone of the Avenging Angels
$8.00 plus postage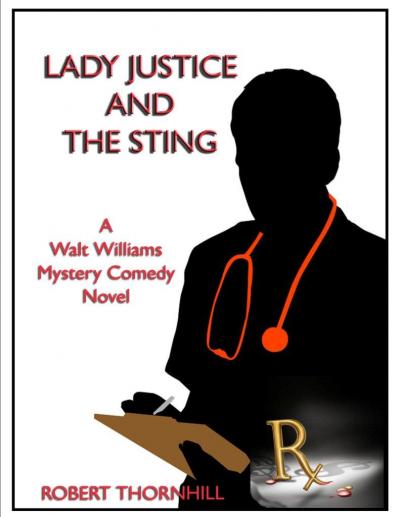 Volume #5
Lady Justice And The Sting
A holistic pyhsician is murdered and Walt becomes entangled in the high-powered world of pharmaceutical giants and corrupt politicians.
The Kansas City Police Department and the FBI join forces and Walt goes undercover in a 'sting' operation in order to expose those involved in this tangled web of intrigue, and in doing so, becomes the target of a vicious assassin.
Another dead-serious mystery with hilarious twists.
$8.00 plus postage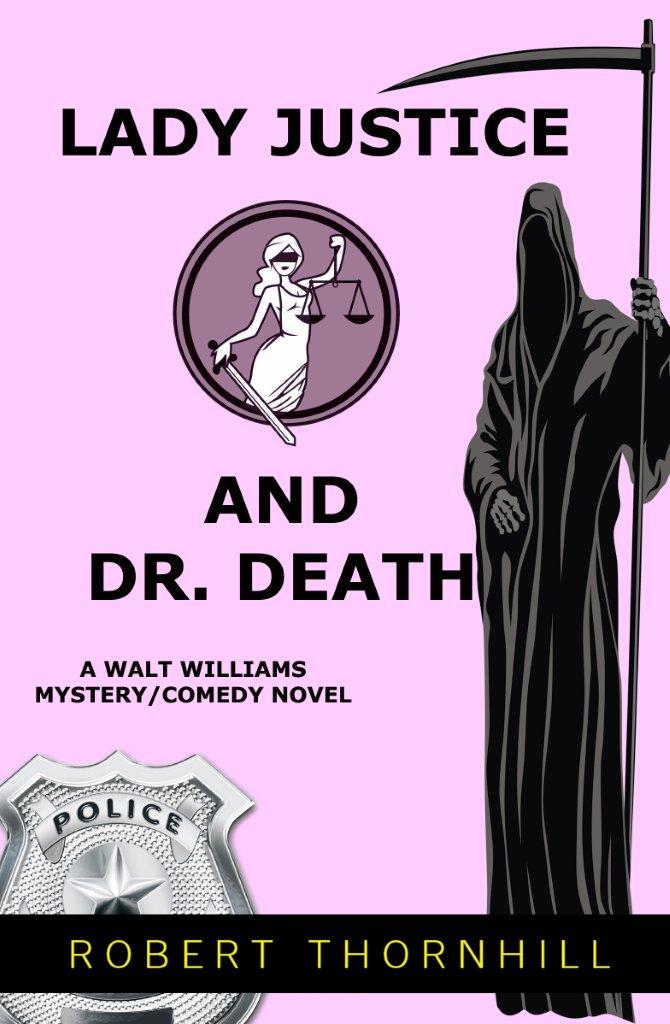 Volume #6
Lady Justice And Dr. Death
A series of terminally ill patients are found dead under circumstances that point to a new Dr. Death practicing euthanasia in the Kansas City area.
Walt and his entourage od scrappy seniors are dragged into the 'right to die with dignity' controversy.
This mystery provides a light-hearted look at this explosive topic and death in general.
You may see end-of-life issues differently after reading Lady Justice And Dr. Death!
$8.00 plus postage
Lady Justice Combo #2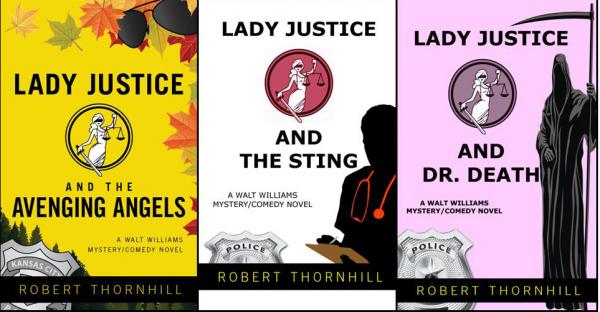 All Three For Only
$18.00 plus shipping!
Goodreads Combo Special #3
LADY JUSTICE AND THE VIGILANTE
LADY JUSTICE AND THE WATCHERS
LADY JUSTICE AND THE CANDIDATE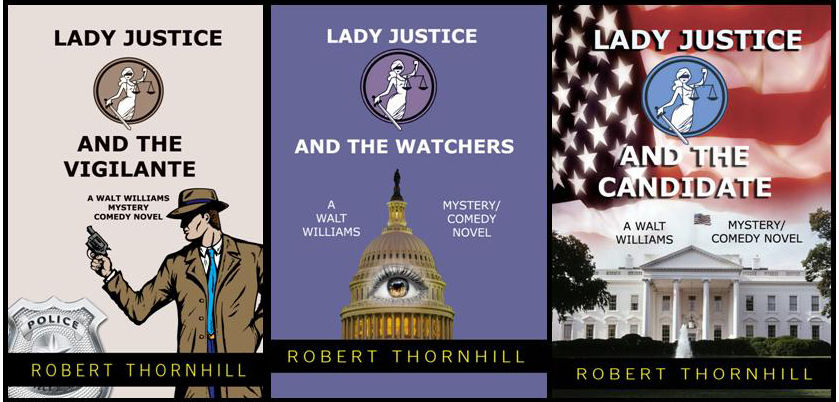 Vigilante Reviews Watchers Reviews Candidate Reviews
Special Goodreads price for all of you who already have volumes 1 - 6
All three autographed for only
$18.00 plus postage!

The complete 7 volume set of Rainbow Road chapter books for
$30.00
If you are a Janet Evanovich fan, click here!